Pairs Well With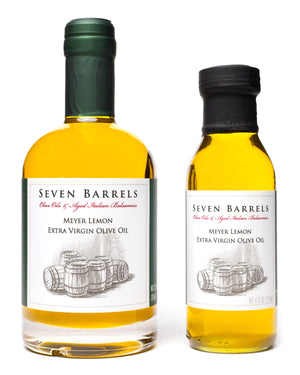 Meyer Lemon Extra Virgin Olive Oil
Shop Now
On Sale
Pink Grapefruit Balsamic Vinegar
| Qty | Price | Discount |
| --- | --- | --- |
| Buy 1 | $ 20.00 ea | 0% Off |
| Buy 4 | $ 17.50 ea | 13% Off |
| Buy 6 | $ 16.66 ea | 17% Off |
| Buy 7 | $ 16.00 ea | 20% Off |

Life Never Tasted better!
Fresh + Tart + Sweet = Unique... And most definitely addictive! The citrus aroma & crisp flavor of this pink grapefruit balsamic vinegar perfection-in-a-bottle.
Extraordinary when paired with our Sweet Basil Olive Oil or Meyer Lemon Olive Oil for a refreshing dressing or brush on shrimp poultry.
Gourmet Aged White Balsamic Vinegar | Modena, ITALY
All Natural. No Artificial flavors or additional ingredients.
GLUTEN-FREE and VEGAN
FREE SHIPPING on All Orders over

$

5

9.00 USD
TASTE-
Taste is sweet and flavorful with light notes of grapefruit and Trebbiano grapes.
LOOK-
Balsamic liquid is clear and bright, light pink in color. Homogeneous and without deposits.
SMELL-
Sweet and fruity aroma. Aromas of wood, Trebbiano grape, dried fruit, and floral notes
INGREDIENTS- 
White Balsamic Vinegar - 4% Acidity (White Wine Vinegar, Concentrated Grape Must, Grape Must, Sugar) Pink Grapefruit Concentrate.
*This product is made in a facility that also processes nuts, oils, soy & dairy. 
*Contains naturally occurring sulfites.
Featured Recipe:

  Grilled Shrimp & Watermelon Chopped Salad
Recipes
Original Seven Barrels recipes featuring Seven Barrels Extra Virgin Olive Oil, and Balsamic Vinegar. Visit our recipes page to see all of our artisan crafted recipes.