Pairs Well With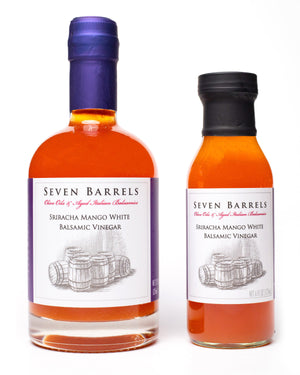 Sriracha Mango Balsamic Vinegar
Shop Now
On Sale
Lime Extra Virgin Olive Oil
| Qty | Price | Discount |
| --- | --- | --- |
| Buy 1 | $ 35.00 ea | 0% Off |
| Buy 4 | $ 30.00 ea | 14% Off |
| Buy 6 | $ 28.33 ea | 19% Off |

Life Never Tasted better!
Made in small batches using fresh limes that have been cold-pressed with hand-picked olives, our Lime Oil bursts with a luscious lime fragrance and flavor.
Pair with our Pomegranate Balsamic and drizzle over salad greens. Perfect for finishing spicy dishes, fish, poultry and pastas.
Gourmet Infused Extra Virgin Olive Oil | Napa Valley, California
All Natural. No artificial flavors or additional ingredients.
GLUTEN-FREE and VEGAN
FREE SHIPPING on All Orders over

$

5

9.00 USD
TASTE-
Sweet buttery flavor with handpicked cold-pressed olives. Tantalizing in flavor and zest.
LOOK-
Gold and clear with no deposits. When poured will have a thick and savory drizzle.
SMELL-
Fresh and earthy smell, with a green and grassy fragrance.
INGREDIENTS- 
Tahitian Lime, Cold-Pressed Extra Virgin Olive Oil.
*This product is made in a facility that also processes nuts, oils, soy & dairy.
Featured Recipe:

  Spicy Chicken with Roasted Sweet Potatoes & Asparagus
Recipes
Original Seven Barrels recipes featuring Seven Barrels Extra Virgin Olive Oil, and Balsamic Vinegar. Visit our recipes page to see all of our artisan crafted recipes.