Pairs Well With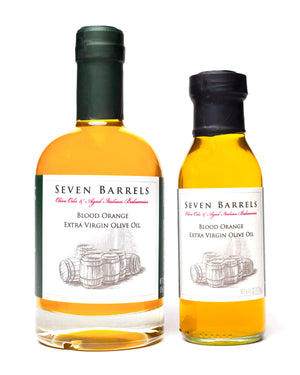 Blood Orange Extra Virgin Olive Oil
Shop Now
On Sale
Vanilla Fig Balsamic Vinegar
Life Never Tasted better!
Just a hint of vanilla and real fig paste enhance this sumptuous Vanilla Fig Balsamic Vinegar, which perfects a spinach salad made with cranberries, almonds and goat cheese.
Drizzle over warmed pear slices for a delightful dessert.
Gourmet Aged Balsamic Vinegar | Modena, ITALY
AGED FOR 25 YEARS
All Natural, No Artificial flavors or additional ingredients.
GLUTEN-FREE and VEGAN
FREE SHIPPING on All Orders over $59.00 USD
TASTE-
The taste is balanced between sweet and sour. Low acidity and sweet in flavor, fig notes and balsamic aromas are evident creating a delicate and enveloping palette bringing sophistication to any dish.
LOOK-
Balsamic is clear and shiny, dark amber in color. Homogeneous and without deposits, and of high density. When poured produces a thick and balanced texture that adds volume to soups, salads, and dipping sauces.
SMELL-
Sweet and spicy aroma. Aromas of wood, grape, and vanilla fig. Revealing a fragrant and rich smell that is intoxicating and full.
INGREDIENTS- 
Barrel-Aged Balsamic Vinegar (4.5% Acidity), Natural Fig Puree, Vanilla Extract.
*This product is made in a facility that also processes nuts, oils, soy & dairy. 
*Contains naturally occurring sulfites.
Featured Recipe: 

Vanilla Fig & Goat Cheese Salad
Recipes
Original Seven Barrels recipes featuring Seven Barrels Extra Virgin Olive Oil, and Balsamic Vinegar. Visit our recipes page to see all of our artisan crafted recipes.